Meet Our Team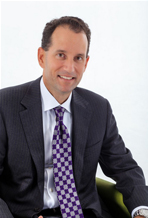 David Wirta, M.D., founded his practice 14 years ago with the highest level of ophthalmology experience and quality care in mind. Since then he has built his practice with optimal results and patient satisfaction. He has grown his practice through referrals from his satisfied patients and respected colleagues in the Orange County medical community.
Dr. David Wirta is a specialist in cosmetic eyelid surgery, eyelid and tear duct plastic and reconstructive surgery, as well as medical diseases of the eye. After graduating with honors from UCLA medical school, he completed a surgical and medical internship at Harbor-UCLA Medical Center. He then completed a three-year residency in ophthalmology at the prestigious Jules Stein Eye Institute at UCLA. Dr. Wirta then attained exclusive status as Fellow in Ophthalmic Plastic and Reconstructive Surgery.
As a specialist in cosmetic surgery of the eyelids and upper face, including endoscopic forehead lifts, Dr. Wirta has positioned himself as a community expert in the field. He is accomplished in surgical reconstruction of the delicate ocular tissues. He has expertise in Botox injections for facial wrinkles as a result of his 17 years of experience.
In 1998, Dr. Wirta founded the Eye Research Foundation, the West Coast's premier center for pharmaceutical eye research. The foundation conducts clinical studies on glaucoma, blepharitis, eye allergy, dry eye and other eye conditions, and provides important data to the medical community. Each year, many promising eye treatments are tested under the direct supervision of Dr. David Wirta.
Dr. Wirta resides in Newport Coast with his wife, Linda, and his three children. His outside interests include skiing, fishing, golf and traveling abroad with his family.
Dr. Wirta believes in patient communication and personal attention to detail. A careful preoperative consultation and evaluation is the first step in addressing your cosmetic or reconstructive concerns.
In addition, his friendly, courteous and professional office staff will make sure that you are treated with the care, concern and compassion that you would expect from a world class medical facility.
We know that you have a choice when it comes to choosing an eye doctor and we work hard every day to make sure our patients feel assured and confident that they made the right decision for comprehensive eye care services every time they visit us.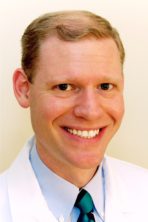 Dr. Salvay was born in Tel-Aviv, Israel but grew up Cedar Rapids, Iowa. He attended Washington University in St. Louis on a merit scholarship and graduated summa cum laude in Biochemistry & Molecular Biology and cum laude in Biomedical Engineering. After spending a year abroad working as an English instructor to high school students in western Japan, he returned to Chicago after being accepted to participate in the prestigious Medical Scientist Training Program at Northwestern University. There he completed both his medical degree and a doctorate in the Department of Chemical & Biological Engineering. His pioneering research using tissue engineering scaffolds as a platform to transplant insulin-secreting cells resulted in complete reversal of type 1 diabetes in an animal model of the disease and was supported by a highly competitive grant from the National Institutes of Health. After finishing a one-year internship in Chicago, he completed a rigorous three-year residency program at the Washington University School of Medicine in St. Louis.
Following residency, Dr. Salvay provided comprehensive medical and surgical ophthalmology services to the residents of northern Maine but decided to relocate to beautiful Orange County to join Dr. Wirta at the Aesthetic Eye Care Institute and to be closer to his family and friends.
In his spare time, Dr. Salvay enjoys running, golfing, hiking, playing tennis, participating in civic organizations and is a private pilot.
Dr. Salvay believes that the most important aspect of the doctor-patient relationship is excellent and honest communication. During each visit, Dr. Salvay will take the time to go over his findings with you and answer any questions you may have regarding your eye issues and treatment plan.
Dr. Salvay is a member of the American Academy of Ophthalmology and the American Society of Cataract & Refractive Surgery. He offers a full range of medical and surgical eye care services, including medical management of glaucoma, macular degeneration, diabetic eye disease, ocular trauma and dry eye disease. He specializes in surgery for cataracts, glaucoma, functional eyelid disorders as well as laser treatment and injections for many different types of ocular diseases.
Dr. Salvay's practice is open to new patients, including same day and urgent referrals. Please contact our office if you have any questions or would like to make an appointment to see Dr. Salvay.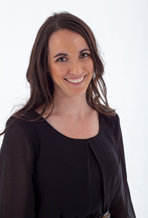 Heather Tyner
Clinical Research Coordinator
Heather Tyner, CCRC serves as Clinical Research Coordinator for Wirta + Associates/Eye Research Foundation. Heather has a Bachelor's degree in Human Services and is a Certified Clinical Research Coordinator. She joined Wirta + Associates in 2011 after serving as a front office supervisor at a cardiology practice in Fullerton. Heather enjoys performing clinical research with Dr. Wirta and his team. When Heather is not working with patients at the office she enjoys spending time with her two young children and her husband.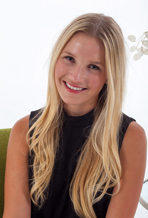 Haley Fritz
Front Office Coordinator and Assistant Research Coordinator
Haley Fritz has served as Front Office Coordinator and Assistant Research Coordinator at Wirta + Associates since 2012. Prior to joining the practice, she worked as a Communications Coordinator for Union Savings Bank in Cincinnati, OH. Besides running the front office operations, Haley assists with coordinating patients for clinical research and helping to feel at ease when they step into the office. In her spare time, Haley enjoys cooking and baking at home for family and friends!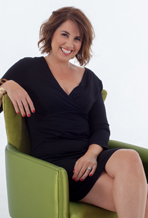 Jenny Ryan
Certified Ophthalmic Assistant / Certified Clinical Research Coordinator / Phlebotomist
Jenny Ryan began her career in the medical field in 1992 and gained experience in both an Optometry office and as an assistant to two busy Orange County plastic surgeons before joining Dr. Wirta and Associates in 2007. Jenny loves the diversity of the medical field and the clinical research side of it as well. When she is not at work she is enjoying outdoor activities with family and friends.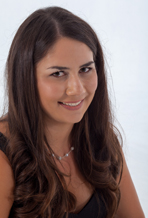 Kimberly Abbascia, COA, CCRC, earned a BA in Therapeutic Recreation from California State University at Long Beach and has since become a Certified Ophthalmic Assistant and a Certified Clinical Research Coordinator. She began her medical career in 2007, working for Wirta + Associates part time while she earned her bachelors' degree. She joined the practice full time in 2010. Previously, she worked at LA County USC Health Care Network as a Recreational Therapist. Outside of work, she enjoys spending time with family and friends, and traveling.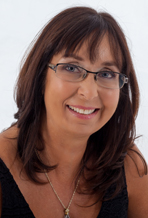 Yvette Abbascia
Clinical Research Coordinator
Yvette Abbascia , COA works as a Clinical Research Coordinator since joining Dr. Wirta + Associates in 2006. A dedicated pet lover and fitness enthusiast, Yvette owned a pet grooming shop and exercise studio prior to joining Dr. Wirta + Associates. Yvette enjoys working with patients and the benefits of performing clinical research. Her hobbies include hiking, spending time with her grandchildren, family and pets. Back to Top